FCH Goals
Page for handling fencers goals (both short and long term) and training focus areas.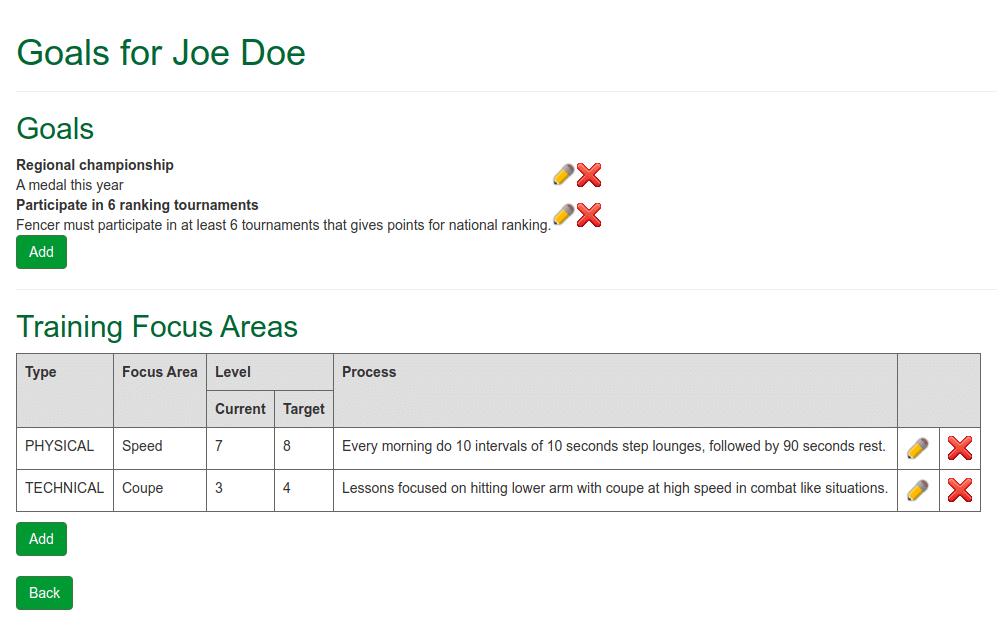 Goals can for example be to get number (and colour) of medals for the next year, or to get better at fighting named opponents.
Training Focus Areas are specific areas that the fencer identify together with the coach as the main areas of development for the next training period. I.e. if the fencer is a bit too slow in lounges, it might result in anaerobe speed interval training.