FCH – Members Presence
On this page the Coach can keep track of who is at the training and who gets lessons.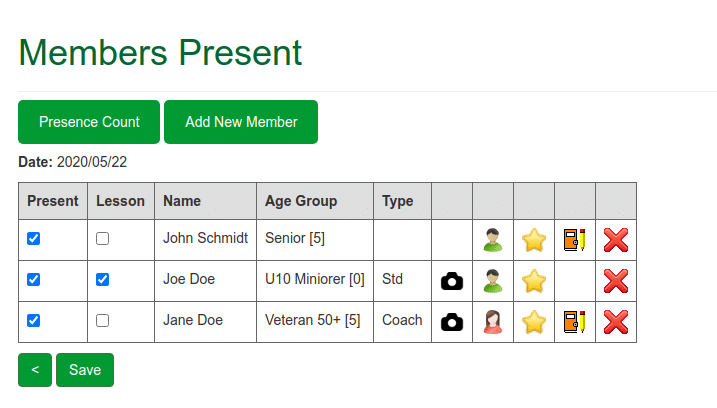 On the top is access to statistics about the training, and a short-cut for adding new members, if someone new shows up for training.
In the table you can see/access
Member name
Member Age Group
Membership Type
Whether Member has allowed you to take photo/video (camera icon)
Members training goals/focus areas
Members training diary/journal (only for members who are also users)
Delete member from club membership.
The "<" makes the list go back in time.